Guwahati, the city teeming with hopes & opportunities for the north-eastern people of India has been evolving at a faster pace in the last few years. With the growth in infrastructure, communication, transportation, industry, and especially technology & internet the city has been booming up towards the path of development. People are now getting more inclined towards the digital world in every sphere of their day-to-day activities that in the field of marketing people have come to realize the important role that digital marketing can play in expanding their business as compared to traditional marketing.
Intending to target audience and customers worldwide, many businessmen, marketers, entrepreneurs are in quest of digital marketers. And, in recent years we have witnessed several Digital Marketing Agencies in Guwahati providing quality services and client satisfaction.
The top five Digital Marketing Companies in Guwahati are-
Digi Brilliance

–

Result Oriented Digital Marketing – This newly-born online marketing agency in Guwahati has been blossoming into a promising agency in a short period with its well-mastered professional and committed team. They are a promising bunch of energetic professional youths filled with zeal who have come up to serve the needs of the client's requirements and promote their business at an affordable price pulling them up to a competitive level and outsmarting their contemporaries.
Services: Website Design, Search Engine Optimization, Google Ads, and Social Media 
                 Advertising
Born: 29th Dec 2020
Located: Hriday Ranjan Path, Zoo Road Tiniali Bus Stop,
                Above Central Bank of India, 2nd floor, Near Decora 
                Bibah Bhawan, Guwahati, Assam 781003
Get connected : +91-97069-11800 / 0361-2970847
Visit : https://digibrilliance.com/
Mail : contact@digibrilliance.com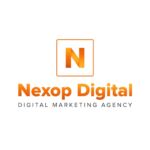 2. Nexop Digital Marketing:  Established in 2016, with the objective to uplift North East India in technology by the Alumni of Assam Engineering College it's best known to be the only sales Driven Branding & Digital Marketing Company in the North East India. It is a Guwahati headquartered Digital Marketing Agency furnishing  360 – degree Digital Marketing solutions. It holds the accolade of achieving Guwahati's Best Brand Leadership Award in 2018.
             Services: SEO, PPC Management, Landing Page Optimization, Branding Strategy,
                              Website Development   
 Born: 2016
Located: 3rd Floor, Borah Market Complex,
                Near Spanish Garden, RGB Road,
                Guwahati, Assam, India, 781024
Get connected: +91-8876741951
Mail : support@nexoptechnology.com
3. Creative Reactive: It was given birth by a bunch of IIT graduates with exposure from Advertising teams at Zomato, Make My Trip, Koovs, etc. They are a performance-based agency delivering bespoke Cross-Channel digital marketing services.
It stands out for the fact that it has been accorded with the following:
15th Best Digital Marketing Agency in India

Winner of Google Online Marketing Challenge (India, 2014)

Top 50 Advertising Gurus (India,2020)

15th Best Digital Marketing Agency in India by Digiperform
              Services: Competition Analysis, Data Analytics, Facebook Ads, Facebook Marketers, 
                               Fast SEO Audits, Inbound marketing, Local SEO, Marketing Campaigns, 
                               SEO, Web Development, Website Optimisation, Video Ads, Advertising 
                                Banners, Advertising Campaigns
             Born: 2019
             Located: Anand Nagar Rd, Anand Nagar, Christian Basti,
                            Guwahati, Assam 781005
            Get connected : +91-60004-90867
            Mail : info@creativereactive.com
4. Zealth Marketing: If you are in search of personalized solutions for your brand/ business it's a perfect choice you can pick on. They firmly believe in integrating their shared experience and expertise to guarantee long-term success for their clients. They are a team that comes out with innovative ideas delivering personal & tailored services on the national and international level.
Services:  Search Engine Marketing (SEM), APP Marketing, Social Marketing, Creative     
                  Designing, Content Marketing, Digital Strategy, Animation Videos, Web 
                  Design & Development, Search Engine Optimization (SEO), App 
                  Development, Branding, Youtube Channel Management
Certifications: Google Partner, Hubspot
Located: 302, Purvadoy Bhawan, GS Road, Christian Basti, OppApollo Hospital, Gauhati, Assam, India, 781005
Get Connected: +91-7896646241 / +91-7002015152
Mail : zealthmarketing@gmail.com
5. Blindspot Media: It's a Guwahati-based internet marketing company composed of some brilliant and highly creative millennials who want the best output to be delivered to your business through their explored ideas. It comes up with a plan that you can opt for conforming to your business objective and budget. 
            Services: Social Media Marketing, SEO, Ad Campaign Management, 
                             Digital Marketing Solutions, Business Strategy & Consultations.
             Located: 21, MG Road, Near TL7 Cafe, Opp Fish Market, Uzan Bazar, Guwahati
             Get connected : +91-8724805698
             Mail : mediablindspot@gmail.com
Are you considering growing your business with the right Digital Marketing strategies?
Then we are right here to help you. With our customized Digital Marketing Services, you can take your business to a greater height.